I would LOVE to go on this roller coaster:

Eejanaika Roller Coaster

Here's some video footage. The shooter includes footage of both watching and riding the coaster. Looks wicked.



Here is the official site which also includes some more video footage

Here's a site I just started visiting: Theme Park Review Downloadable Coaster Videos

Lots of good stuff here. Mostly amateur videos, so the quality can vary.

Note: some of the videos are for members only, but anyone can join for free.

If you are in the mood for queasy, have a look at this site that lists the author's Top 10 Roller Coasters.

All of them looked pretty gruesome, but this one is the one I would love to try:

The Top Thrill Dragster at Cedar Point Park in Sandusky, Ohio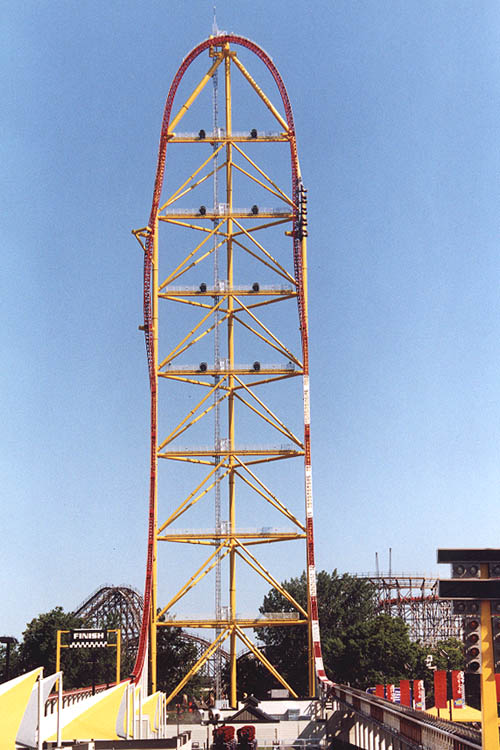 Here's some P.O.V footage:



So far of the coasters I've been on (not that many), these are my top 5:









All are in
Disneyland
and
Disney's California Adventure
, except number 3 which is at
Universal Studios Hollywood
.
Our local
wooden coaster
is pretty cool too.